Mini Electric Skateboard
Everybody looks for the best with budget.
Looking for electric skateboards with a budget? then take a mini one which comes with the same performance and also produces you the same speed and durability.
Does it matter? If you get a smaller one of any of the products and it works like its big brother. Obviously not. Actually, sometimes the size doesn't matter, because if you get smaller in size but that also can give you the best performance like others, then it becomes more exciting.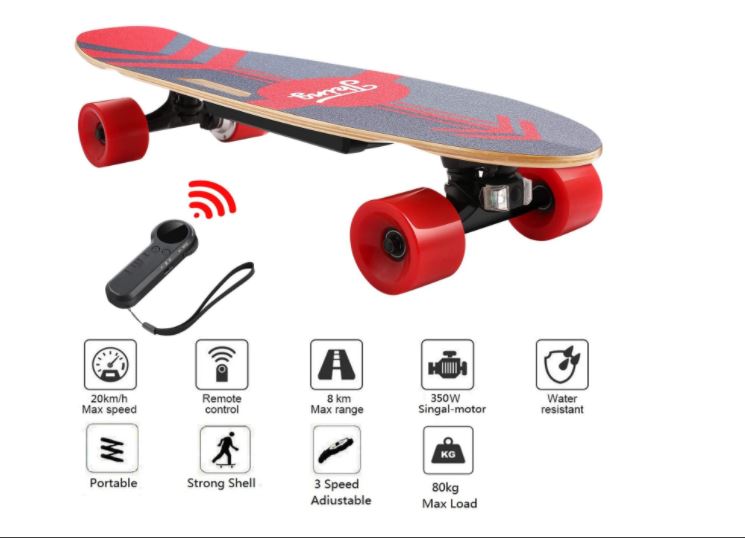 We're talking about mini electric skateboards. No matter if it is a longboard or a mini one, if it satisfies you then you must go for it. Almost every skateboard we find at the shops is big, long, bulky, and heavy as well. So, have a look at these mini electric skateboards and their pros and cons.
You get those Smaller, Durable, Lighter and Carrying worthy Skateboards here:
Search skateboard brands. You'll find that every brand that have their longboard skateboards on the internet shops and market as well, also have some 'mini' skateboards. Actually, they manufacture mini electric skateboards with the same designs, durability and speed.
They have their very own 'Mini Boards'. They are also known as 'Penny Boards' as well. You'll find similar in the name of those boards.
Why the Mini E-Boards?
Let's now talk about the most important part of this topic.
Why will you go for the Mini E-Boards or Penny Boards?
We are answering you this important question by some points and be sure that you will get it easily. So, let's start the discussion.
Weight and Portability:
There are some skateboards that are very good looking, stylish, pretty found on the market, or on the online stores. Have a look at Meepo V3, Enertion Raptor 2, Evolve Carbon GT, Boosted Stealth each of these boards is very much speedy and also, they are very long in size as well. Some of them weigh more than 30 Pounds. You don't believe me? Then Go and have a look at the e-stores.
It is a big factor if you are buying one. Look, when your board goes out of power, then it becomes a burden for you. You need to carry it. So, if it weighs lighter, then it will be easier to carry, and also, you'll have no trouble handling it. That is one of the biggest cons of a 'Mini E-Board'.
Let's think about the forbidden places in the city to skate. On schools, busy roads, Bus Stops you can't use your skateboard. Think of carrying a 10/12 pounds thing on your hand. It is annoying I know. But then try to think about carrying a 25/30 pounds dumbbell, and walking on the street. It is a lot harder than before.
So, go for the lighter one, so that when you need to carry it, that will be easier than carrying a heavy, long one.
Easier to carry while Travelling:
Sometimes we to our favorite places far from our home. If we have a skateboard, then we must think of carrying it there. Similar to portability, carrying a longboard is definitely a hassle for us.
If you are thinking of a trip where you want your ride, then be sure that your long board is not going to fit in your suitcase. That means, you need to carry it through hands all the way long. It must be annoying.
A Penny Board will help you in this particular matter a lot. You can carry it in your suitcase easily because it is a lot smaller in size and also carryable, lighter in weight as well. Also, you will see differences with a 40 inches board and a 30 inch one. It becomes easier when it comes to the question of portability.
Price:
That's the biggest deal when buying something. Price is the most important factor to notice. Electric Skateboards are not cheap at all. They come with huge pricing. Be sure that a longboard is going to dig a big hole in your pocket because some good quality skateboards cost more than 1000$.
There is no doubt that a Mini Electric Skateboard can save you 300-500$ or more. That is a huge difference in terms of spending money. They are cheaper but perform like the expensive ones.
So, if you are not willing to spend a lot of money from your wallet, then buy a smaller one and save money on your next item.
How they perform in daily life in comparing with the long boards?
Some of these mini e-boards perform the same as the longboards. Some companies make the same product and attach a long deck and a small deck to make them longer and smaller.
The mini skateboards have the same battery, same motor and the same speed as well in terms of comparing to the longer one.
Companies like Ownboard make the same mini board with a smaller deck. So, their Mini E-Boards perform the same. The batteries they produce all the products are roughly the same. It is interchangeable in models only.
We can find a difference in the range of those boards. Compare to the longboards, the mini ones have a range of 7 miles when the longboards can run as far as 14 miles at full power. But it is not for all of them. You can have the same range of board which is a mini e-board also by spending a little more money. There are differences in models also. You can choose the best one among them.
An extended battery gives you more than 14 miles range in one full charge. So, we find no differences between the long and the small ones. Just the Size and weight that matters.
Conclusion
When we find nearly the same performing product at a lot cheaper price then we must not wait for it.
Spending a 1000 dollar is not easy for everybody. A Mini Electric Skateboard offers you to save nearly half of the price and also provides you the same performance as well. If you ask for personal opinion, I'll say that you must not dig a bigger hole in your pocket than spend less money to buy one of them.
So, try a Mini one and see how it performs comparing to a longboard.
Control your speed and be safe always. May this article help you choose the best one.
Related Article: Skateboard Backpacks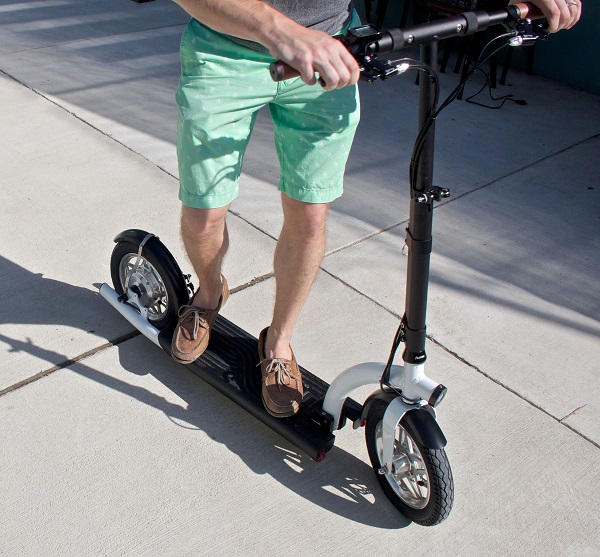 Jonathon M.Jones is a Production Manager in reputed Bicycle, Scooter, hover Board, Penny & Snow Board. He knows everything about this sector. So he wants to share the best information about these gears. Happy Reading & Stay Us.